Overview
Thank you for a successful 2023 Fashion for a Cause!
Stay tuned for more information about 2024
---
Lights, Camera, Fashion for a Cause!!
Over a dozen local community models will display new fashions from area stores including some on Main Street and at Annapolis Towne Centre. Area restaurants and food trucks will offer samples of their menus.
Please join Hospice of the Chesapeake for an evening of runway fashion, luxury automobiles, food and cocktails, and revelry for a great cause.
This event raises essential funds which directly support Hospice of the Chesapeake's Chesapeake Kids Program.
Chesapeake Kids is a comprehensive program designed to support children and their families
living with advanced and life-limiting illnesses in their child, as well as children living with the grief
of losing a loved one due to illness.
Our program is a family-centered care approach that provides physical, emotional, social, and
spiritual support to ease the impact of advanced disease and loss on families. Support services
include pediatric hospice care, child and family grief support groups and workshops,
individualized grief counseling, and family grief education programs.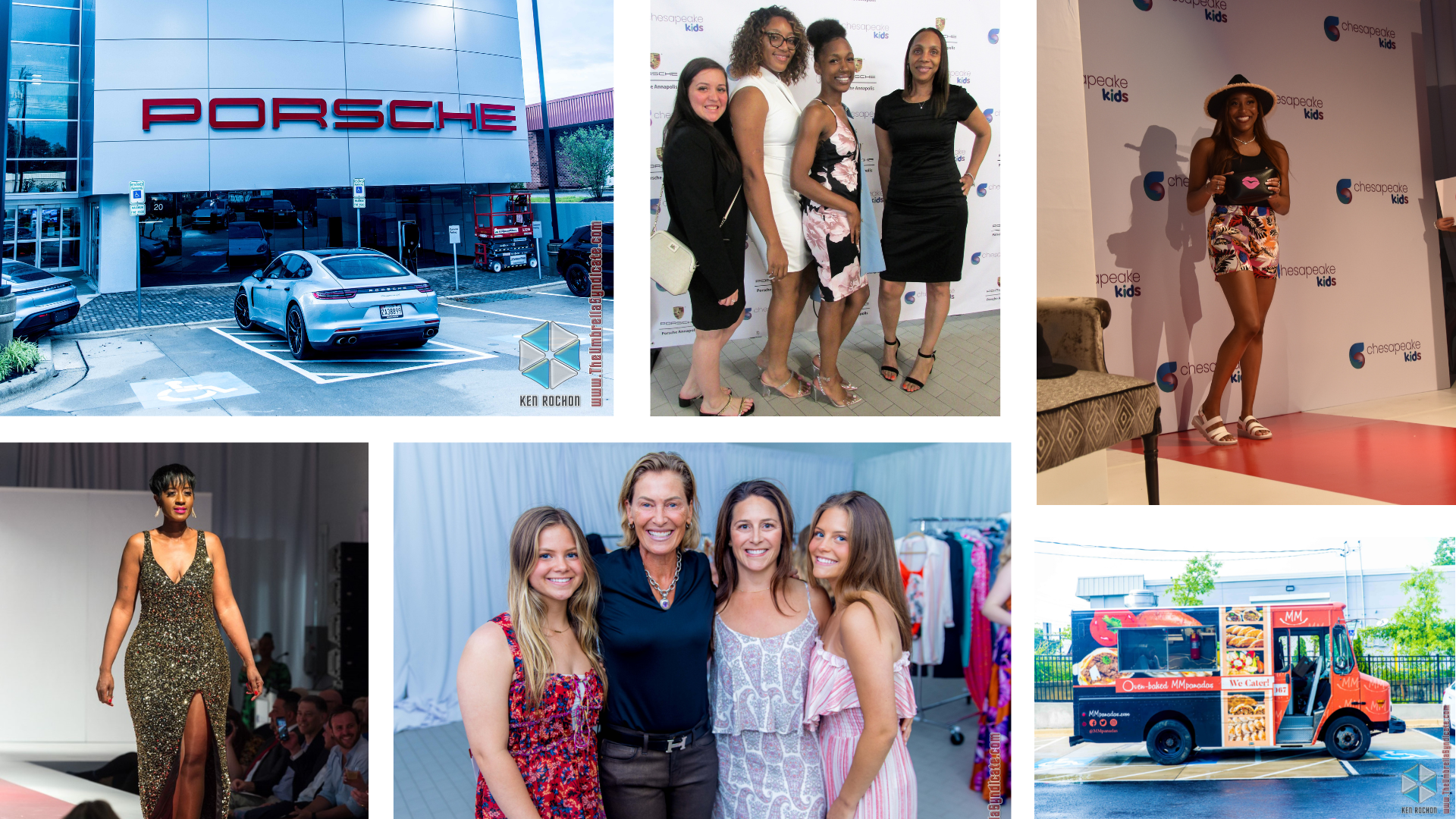 Your Donation Helps…
Children and teens receive more than 135 hours of counseling for their grief from losing a loved one because of your $15,000 sponsorship.
At least 40 children and teens can gather at camp for support, friendship, and camp activities to help ease their grief with your $10,000 sponsorship.
Our area schools can further help children and teens with their grief from losing a loved one with the 100 Grief Bags made possible by your $5,000 sponsorship.
12 more area children and teens get to attend camp to help mitigate grief with your $3,000 sponsorship.
Children and teens can take advantage of as many 30 workshops to help manage their bereavement after the loss of a loved one with your $1,500 sponsorship.
50 additional multi-week group grief counseling sessions are possible with your $500 sponsorship.
Sponsors
Thank you to our 2023 event sponsors!
Businesses can partner with our team to support those living with illness and loss by providing sponsorships and underwriting opportunities at a variety of levels.
Contact events@hospicechesapeake.org or call 443-837-1531 if you're interested in sponsoring an event.
Like what you saw on the runway? Find out where the outfits are from!
Committee
Thank you to our CKIDS committee for all that you to do to make this event happen!
Ashley Babaian
April Boera
Amy Castleberry
Jason Cherry (Co-Chair)
Georgie Clark 
Gene Deems
Holly Frye-Atcherson
Mary Frances Isakov
Elizabeth Liechty (Co-Chair)
Stacy Martin
Tim McDonough (Co-Chair)
Cary Melnyk
Challie Samaras
Gallery