Director of Access Services
Hospice of the Chesapeake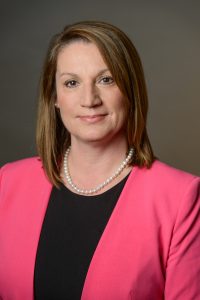 Deborah Gray currently serves as the Director of Access Services for Hospice of the Chesapeake.  She joined the organization in December 2014 as a Clinical Manager, transitioned to Admissions Manager and was ultimately promoted to Director of Access Services in March 2017.
Gray will lead a team focused on Intake, Admissions and Hospital Liaisons.  In her role, Gray is responsible for the initial contact, assessment and admission of all hospice patients to Hospice of the Chesapeake.
Gray received her RN license in 1997 after graduating from Anne Arundel Community College and subsequently worked for Anne Arundel Medical Center and Anne Arundel County Public Schools.  Upon joining Hospice of the Chesapeake, Gray lead an interdisciplinary team of RN case managers, social workers, chaplains, and certified nursing assistants to care for hospice patients and their families.  As well during her tenure, she also led a team of professionals at the 14-suite Rebecca Fortney Inpatient Care Center during a time of transition.
Gray is currently furthering her education with Chamberlain University.