Director of Access Services
Hospice of the Chesapeake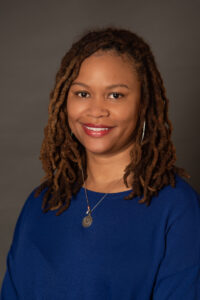 Latrece Acree currently serves as the Director of Access Services for Hospice of the Chesapeake.  She joined the organization in August 2020 as Access Services Manager and was ultimately promoted to Director of Access Services in June 2021.
Acree will lead a team focused on Intake, Admissions and Hospital Liaisons.  In her role, Acree is responsible for the initial contact, assessment, and admission of all hospice patients to Hospice of the Chesapeake in multiple care environments.
Prior to joining Hospice of the Chesapeake, Acree held multiple positions with Sharecare/Carefirst, Gilchrist Hospice, and Seasons Hospice and Palliative Care.
Acree holds an Associate degree in Nursing from Community College of Baltimore County and is currently pursuing a Bachelor of Science in Nursing from Chamberlain University scheduled to graduate in August 2021.  She also served eight years in the United States Army Reserve.