Director of Inpatient Care Centers
Hospice of the Chesapeake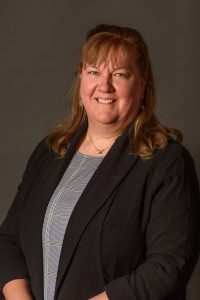 Mary Broughton currently serves as the Director of Inpatient Care Centers for Hospice of the Chesapeake.  She joined the organization in September 2015 as a Clinical Manager and was promoted to Director of Inpatient Care Centers in 2017.
Broughton leads a team of hospice professionals focused on all aspects of the clinical organization as well as patient care for both the 14-suite Rebecca Fortney Inpatient Care Center in Pasadena and the 8-suite Mandrin Inpatient Care Center in Harwood, MD.
Previously with Anne Arundel Medical Center, Broughton has vast experience in medical surgical units and overall patient care.  Broughton excels at goals of care conversations with patients and their families as well as extraordinary patient experiences.
Broughton holds a Bachelor of Science in Education from Towson University, an Associate's degree in Nursing from Anne Arundel Community College and is currently enrolled in a Master of Nursing, Leadership and Management program at Walden University.