Chief Operating Officer
Hospice of the Chesapeake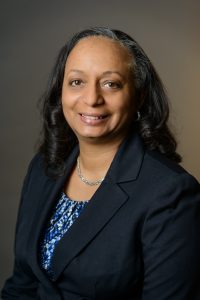 Regina Moody joined Hospice of the Chesapeake in February 2017 as the Director of Clinical Services and was promoted to Chief Operating Officer in December 2017. In this role, Ms. Moody will provide strategic operational support and leadership direction for all clinical elements of the organization. As a member of the executive leadership team, she will also share in the responsibility of implementing strategic direction and effecting cultural change within the Hospice of the Chesapeake team.
Moody's previous experience spans the last 13 years in DC, VA and MD area with Holy Cross Home Care and Hospice in Silver Spring, MD; Alexandria Neighborhood Health Services, Arlington, VA; Inova VNA Home Health, Fairfax, VA; Professional Health Care Resources, Annandale, VA and Amedisys Home Health of Largo, MD.
Moody holds a Bachelor of Science in Nursing and a Master of Science in Community Health Education both from New Jersey City University in Jersey City, New Jersey.