Overview
March 22, 2024
6:30-10:30 PM
---
The 11th Annual Culinary Event will be held on Friday, March 22, 2024, 6:30 – 10:30 pm at The Hall at Huntingtown. The evening event begins with cocktail hour, followed by delicious dishes created by Maryland Country Caterers, all designed to delight your palate. Nightlife provides music for entertainment and dancing throughout the evening. The evening features both a live auction and silent auction filled with travel packages and experiences from those in the community. Guests also have an opportunity to donate directly to Hospice of the Chesapeake programs.
---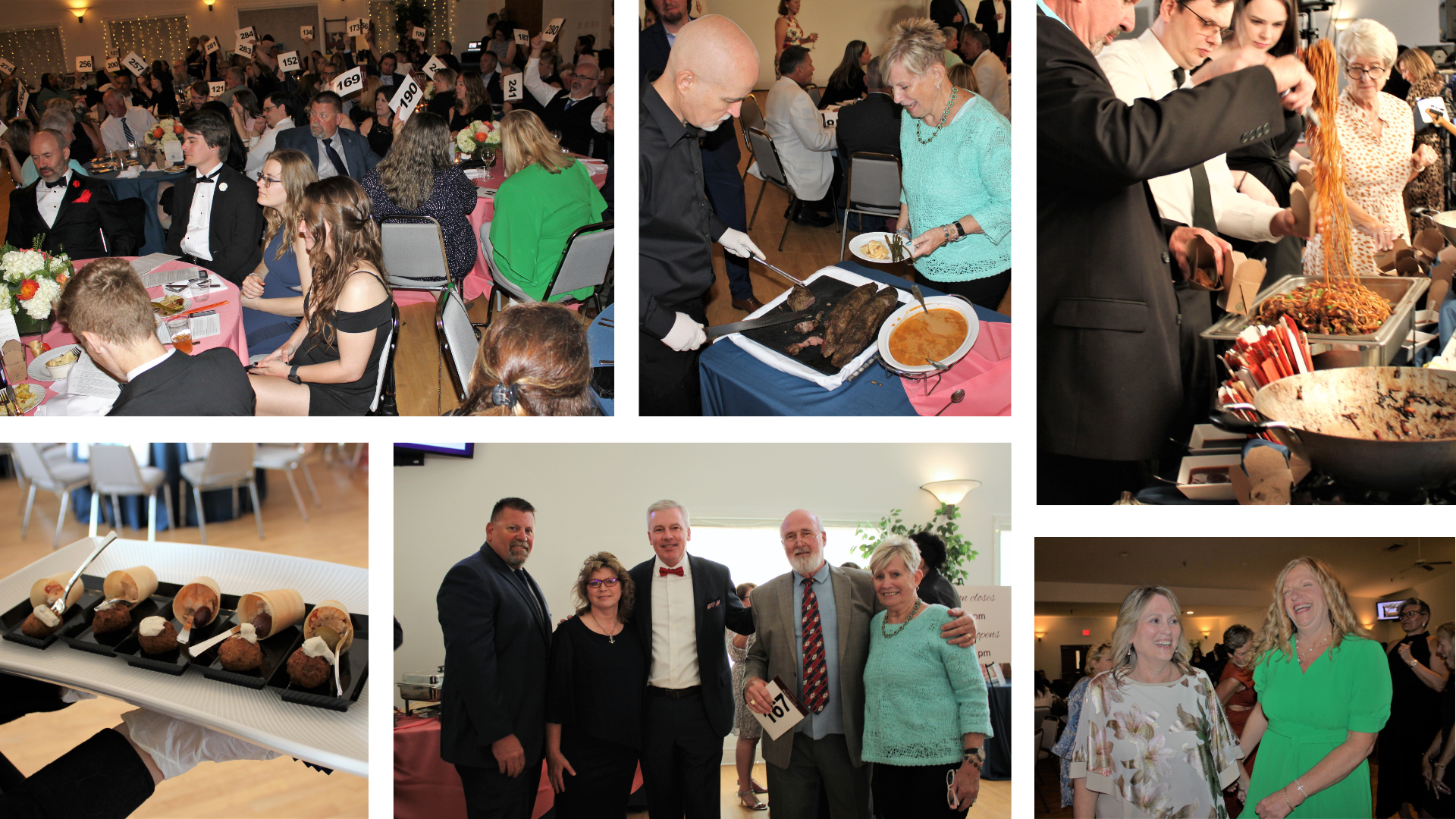 Sponsorships & Underwriting Opportunities
---
Interested in becoming a sponsor?
---
Businesses can partner with Hospice of the Chesapeake to support those living with illness and loss by providing sponsorships and underwriting opportunities at a variety of levels.
Contact events@hospicechesapeake.org or call 443-837-1531 if you're interested in sponsoring this event.
Gallery