Overview
Thank you!
Thank you for the support of all our sponsors, underwriters and teams that helped make our 20th annual golf tournament a success. Together we raised $250,000 to help support our vital programs that our patients and families utilize during their most difficult times.
---
Who You Help by attending & sponsoring this event: 
Nearly 4,000 people receiving hospice care each year
20 infants, children, and teens facing life-limiting illness being cared for by Chesapeake Kids
1 in 4 patients who are Veterans, benefiting from our We Honor Veterans program
650 people who turn to Hospice of the Chesapeake every single day
2,005 patients who turn to supportive care for help with complicated illness
3,061 people who find comfort with our grief counseling and support groups each year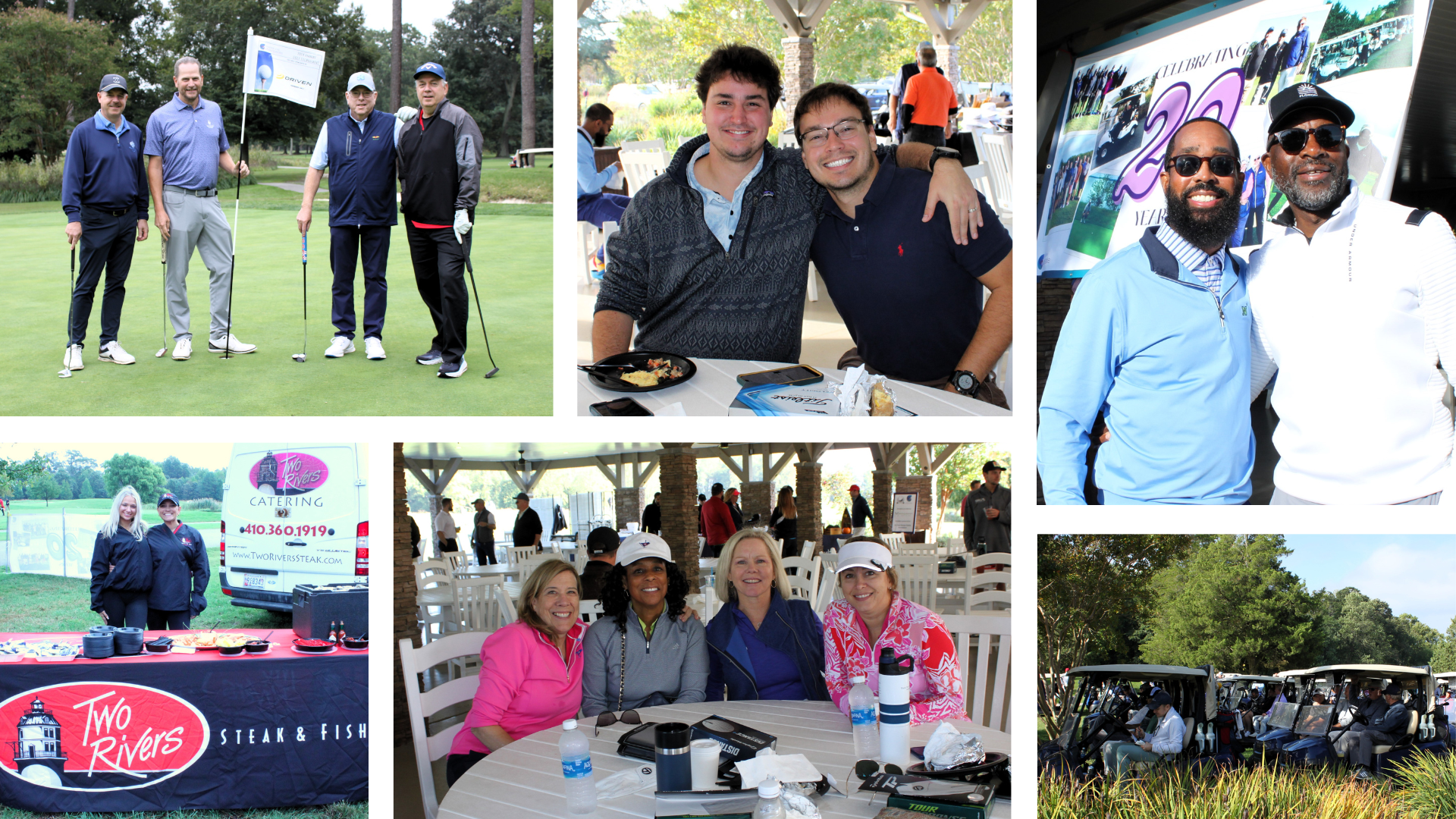 Sponsors
Thank you to our 2023 event sponsors!
Businesses can partner with our team to support those living with illness and loss by providing sponsorships and underwriting opportunities at a variety of levels.
Contact events@hospicechesapeake.org or call 443-837-1531 if you're interested in sponsoring an event.
Committee
Charlie Bagley
Brian Chisholm
Brian Flynn
Robert Gazic
Tom Hogan (co-chair)
Tom Howell
Scott Mielke
Randy Pleasant (co-chair)
Charlie Priola
Ken Stanley
Patrick Taylor
Tony Toskov
Laura Toskov
John Warner, Sr
Jimmy Wilburn
Gallery