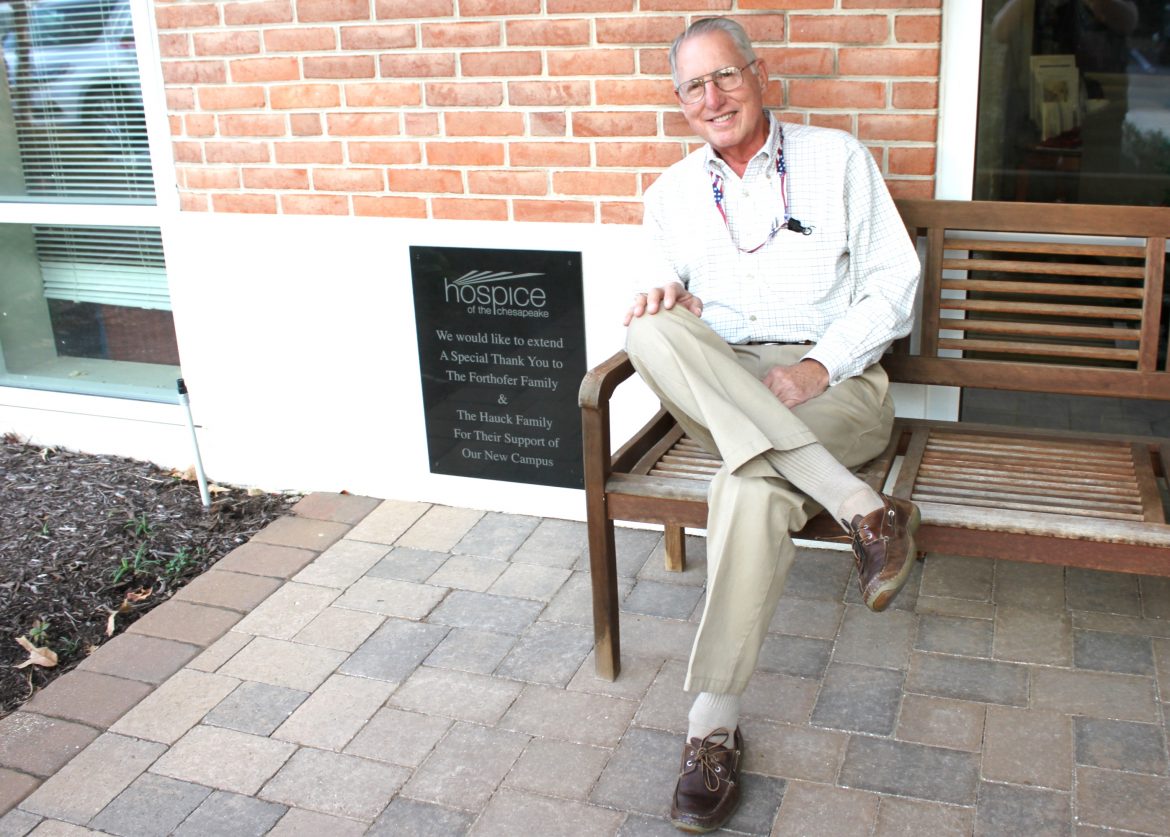 Pat Curran had enough of being at what he calls "the pointy end."
An Army Veteran and a lifelong Department of Defense contractor, he speaks in acronyms and military vernacular. He spent 14 months in Vietnam as an avionics technician, riding in a helicopter, making mental notes of what he would have to repair after a bullet would break through the fuselage. Many of his friends never returned. And those who did return, like him, certainly did not get a hero's welcome.
Like many who fought in that war, he felt forgotten. Though the nation had learned its lesson and become better at treating returning military with respect and gratitude, it was something he had yet to experience.
"I would be on a plane, and there was a soldier returning from Afghanistan, the flight crew would say, 'let's give him a round of applause,' and I would think to myself, 'no, I don't think so.' I couldn't help but feel a little animosity," Curran said.
Then he attended our and Maryland's first celebration of Welcome Home Vietnam Veterans Day on March 30, 2015.
"That was the first time I was ever welcomed. Everybody was applauded, thanked. I'm still getting chills," he said. "It really was one the sweetest gifts I have ever been given." He decided that day that he would give back by volunteering for Hospice of the Chesapeake. "I gotta do something for these guys. They just hit it out of the park."
He signed up, completed the training, and then got to work. He makes weekly calls to patients and their families on the Tuck-In Team. As a member of the We Honor Veterans Committee, he helps plan our events and visits with area civic groups, including the American Legion and Elks clubs to tell them about the importance of hospice and the many other services we offer. He even has worked on the front desk, a favorite task, as the jovial and talkative Annapolitan just loves meeting and talking with people.
For all that he does – and that is a lot – he said that he never could be a patient care volunteer or even go on an Honor Salute. It is just too emotional for him. "The closest I can get to the pointy end is Tuck In. The relief in their voice when you let them know we are there for them. You get paid back from that," he said. (Since this was published in November 2017, Curran has begun to volunteer at Honor Salutes.)
As an example, he shared a story about a check-in phone call with a centenarian. "She said, 'Don't worry about me. I'm a hundred. I'm going to go sit out in the sun and enjoy the day. And by the way, don't ever leave the house without an umbrella, your wallet and your sense of humor. Now have a nice day'," He laughed as he remembered the exchange, then smiled and said, "SHE gave ME the gift."
On Oct. 28, Curran, Mary Jermann and Nikki Malatesta volunteered to wash the Vietnam War Memorial in Washington, D.C., in preparation for all the Veterans Day visitors. In all his years living here, he had never seen The Wall. It was just too hard. The opportunity to attend with fellow committee members as a way to serve Veterans seemed the perfect opportunity to make that visit. As he hand washed the stone that bears the names of people he knew and fought beside, he said it was "washing the feet of the fallen."
"When you look at it as you wash it and see your own reflection, and as if by some kind of special effects, you're behind the wall and the names of the fallen are looking back at you. It was total reverence. A very special place," he said.
It was another reason for him to thank Hospice of the Chesapeake, because without that moment to serve as a committee member, he said he would probably have never gone.
"Another gift I got from Hospice."