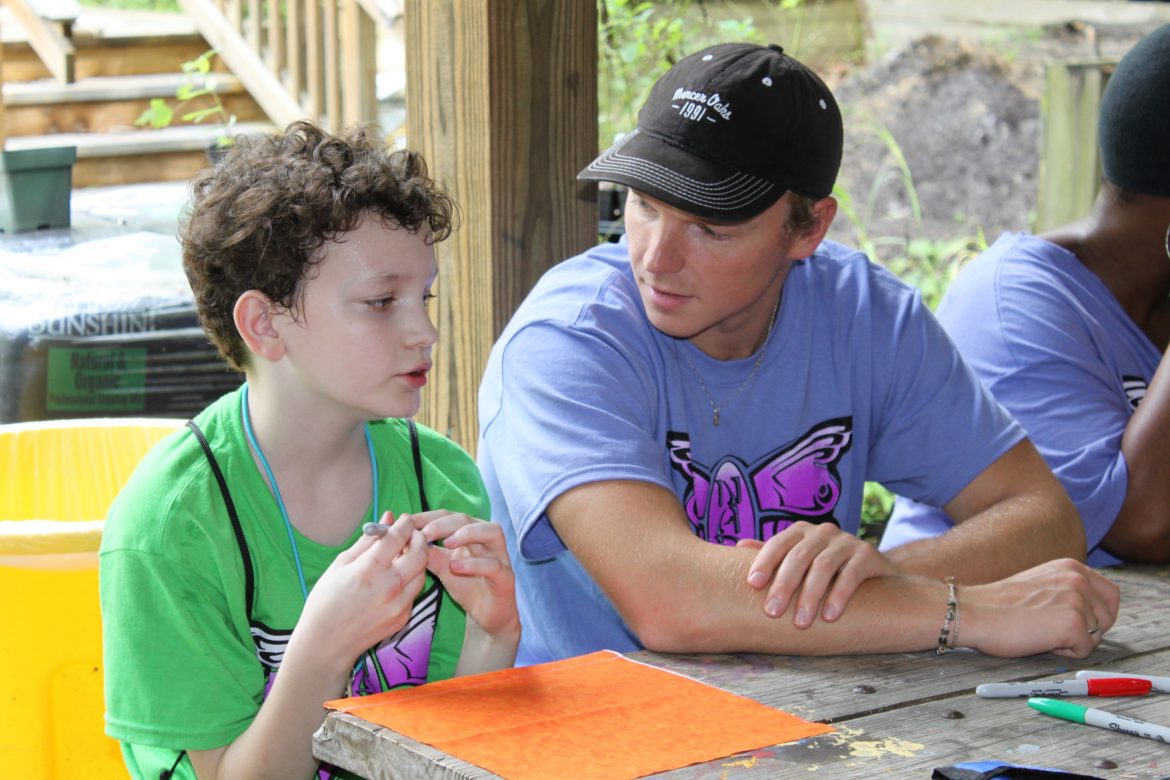 Join our team and make a difference in a grieving child's life.
We are looking for Camp Nabi and Phoenix Rising Camp Volunteers, Aug. 10 to 12.
Camp Nabi/Phoenix Rising is the children's bereavement camp run by Chesapeake Life Center.  It takes over 70 volunteers in various roles to successfully run our camp.  Volunteer roles vary from a Big Buddy for the day, Big Buddy for the weekend, arts and crafts assistants, field activity assistants, greeters and other duties as assigned.
The majority of volunteers are needed to be Big Buddies for the weekend. This volunteer is paired to work one-on-one with a camper. They are their companion while working in small groups, doing crafts, swimming, canoeing (you are not required to swim or canoe) and other fun outdoor camp events that help the children with their grief, while allowing them to just be kids and have fun!
If you are interested in volunteering at camp, please email Jen Caughron at jcaughron@chesapeakelifecenter.org no later than May 25, 2018.
It is an experience you will never forget!