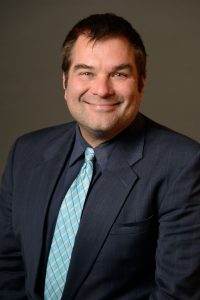 As our nation copes with the new social norms created by the COVID-19 pandemic, you may have seen images in the news of family members visiting their elderly loved one through their windows. But what if you're also on the inside of that window: What if you're the caregiver? That's a very real possibility: a study published by the National Alliance for Caregiving reports there are 65.7 million people in the United States care for a family member, friend or neighbor who is ill, disabled or aged.
In many ways, people who are caring for someone in their own home are at an advantage when it comes to the risk of exposure to COVID-19. It is easier to control the spread when abiding by social distancing recommendations set forth by the CDC. You know who, if anyone, comes into your house and can control your exposure potential. But the stress of being a caregiver is multiplied by the isolation that comes with this unprecedented time.
Here are a few recommendations that might help you and your loved one feel a better sense of control during this pandemic:
Proactively contact their primary care physician and specialists to ensure you understand how to access their telehealth services as you should avoid any trips to medical facilities unless absolutely necessary. Discuss what circumstances would warrant a 911 call or a hospitalization.
Consider after conversations with your physician if it is time to reach out for additional help from supportive care (often referred to as palliative care) or hospice care. These professionals can expertly guide you through the potential options should your loved one become ill with COVID-19 within the scope of current illnesses.  They can offer support through telehealth, in-person at home visits if needed, social work and chaplain support, and inpatient care, if appropriate.  To learn more visit chesapeakesupportivecare.org or www.hospicechesapeake.org.
Have the conversation. No better time than now for those living with complex illness to discuss what the future might look like if they became ill with COVID-19.  Create or update an advance directive or Medical Order of Life Sustaining Treatment, known as a MOLST, to ensure during a crisis that your wishes are honored. You can learn more about advance directives and planning from theconversationproject.org; fivewishes.org and prepareforyourcare.org and the MOLST form at whymolst.com.
These are scary times for all of us, but especially for those with advanced or complex illnesses. Take advantage of all the support and resources available to you.  Being prepared can help you rest easier as we all learn to become more comfortable with the reality of illness and end-of-life during this pandemic.