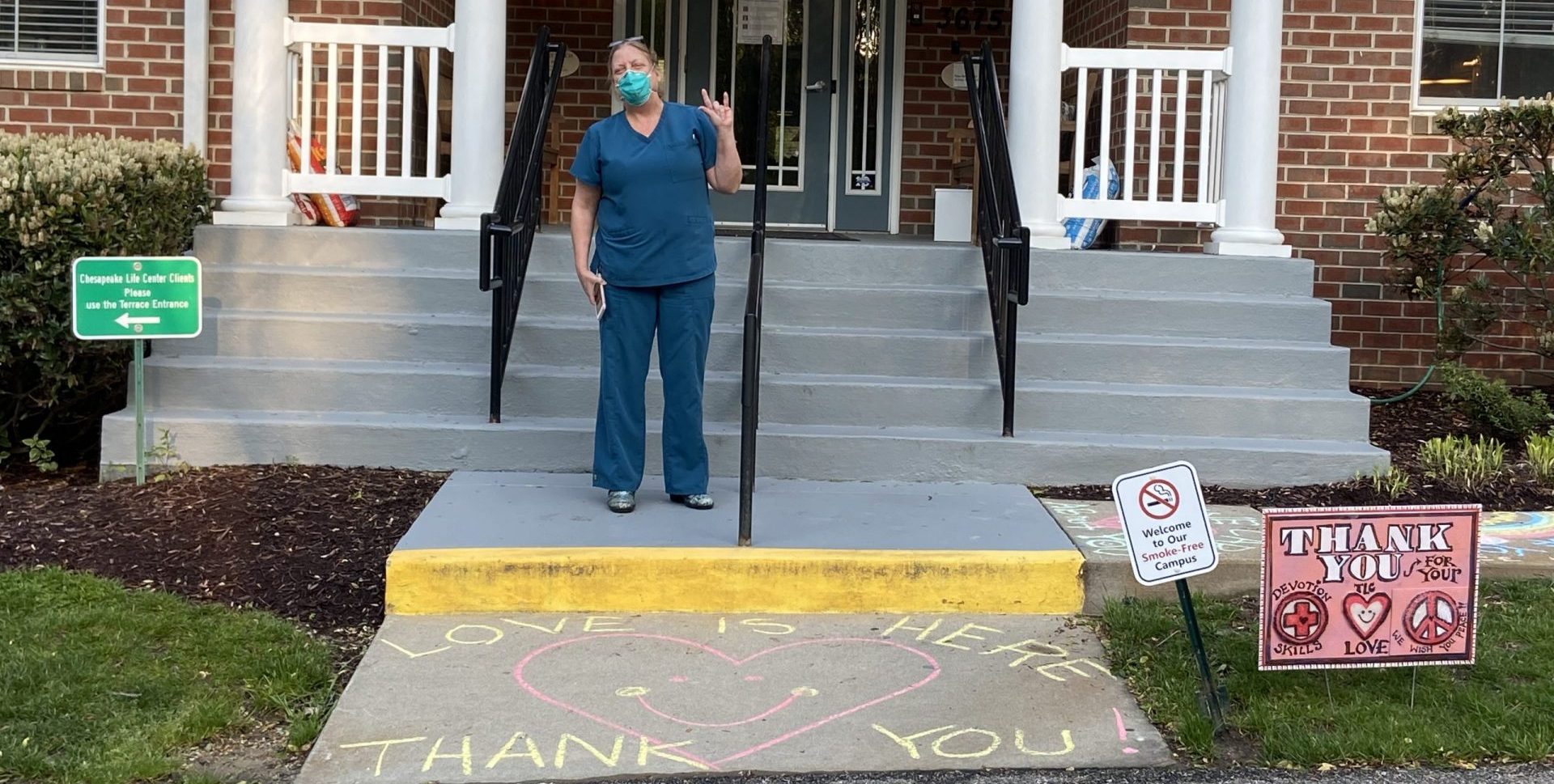 Next up in our series on Our Hospice Heroes, we want to share another National Nurses Week story of resiliency and courage exhibited by our Hospice of the Chesapeake Team. We hope you will value the insight these stories provide and clearly understand by hearing directly from them why we consider them our hospice heroes as they care for those living with illness and loss.  The care they provide does not stop even during a pandemic and it is more important than ever. This is what commitment looks like.
Today's hero: Sharon who joined our Hospice of the Chesapeake Family in November 2016.
Sharon retired from Johns Hopkins Hospital prior to starting her career in hospice care and is a member of the Maryland Responds Medical Reserve Corps as a volunteer nurse.
During 911, she was deployed and worked for eight weeks at Ground Zero which she credits as "an incredible gift and blessing to her." Once back at home, she guided her children with collecting items to donate to the workers at Ground Zero via their school. One of Sharon's favorite sayings to her children, who are all grown and now have their own children, is "Stop Waiting for Things to Happen. . .Go Out and Make Them Happen".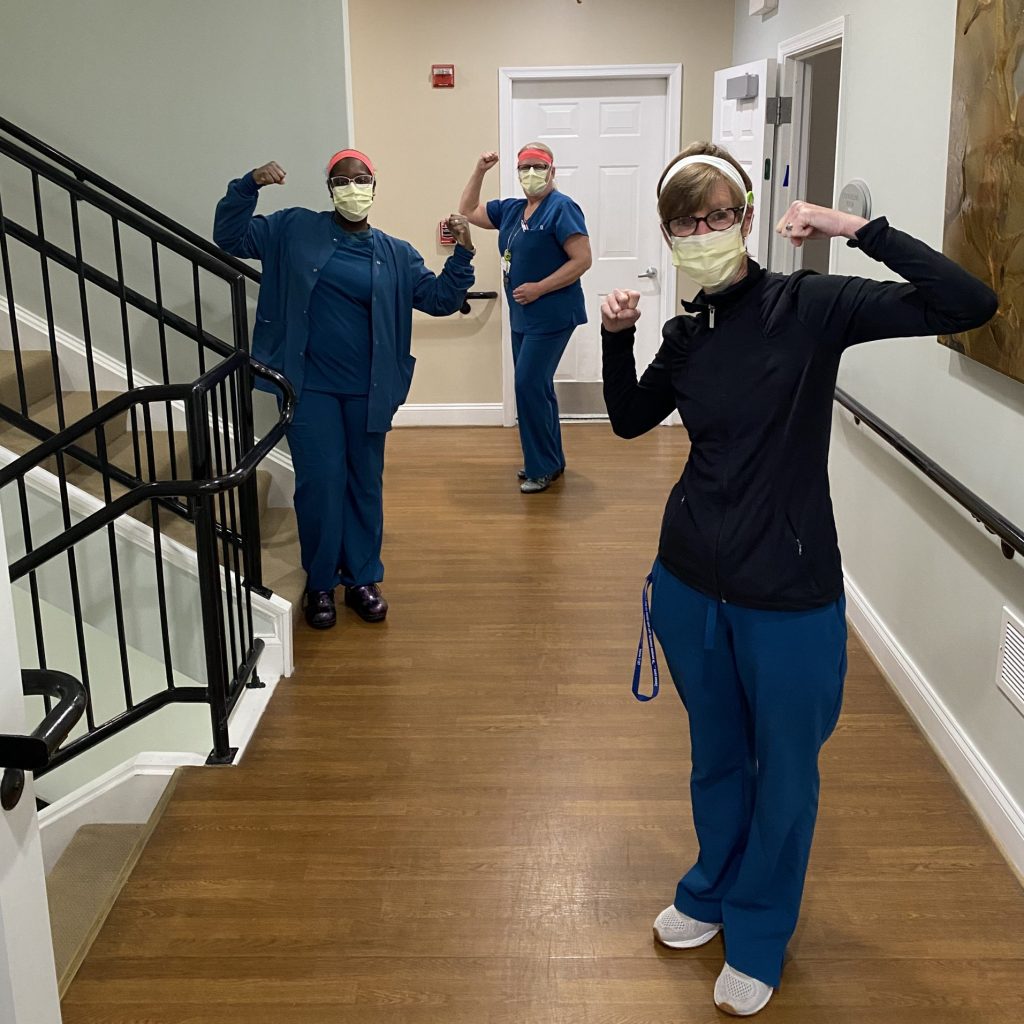 Here is her COVID-19 story:
As a registered nurse, it is an honor to care for patients and their families during a patient's final journey. Caring for hospice patients has its own set of challenges, but even more so in our new world with COVID-19. With the increased challenges, it has become even more imperative that our team work together to hold each other up so we can effectively serve the patients in our care. Just last week, while I cared for two COVID-19 positive patients, I witnessed and experienced the Best of the Best in our team as they rallied around me.
A fellow RN, while still caring for his own patients, was running all shift to assist with getting any medications or needed supplies required to care for the patients with COVID-19. That nurse checked on me constantly and offered emotional support which enabled me to then provide the patients and their families with the care that they so desperately needed. Our certified nursing assistant willingly suited up in full PPE to help me by offering additional support at the bedside. Both our social worker and chaplain were readily available to encourage me in addition to supporting the patients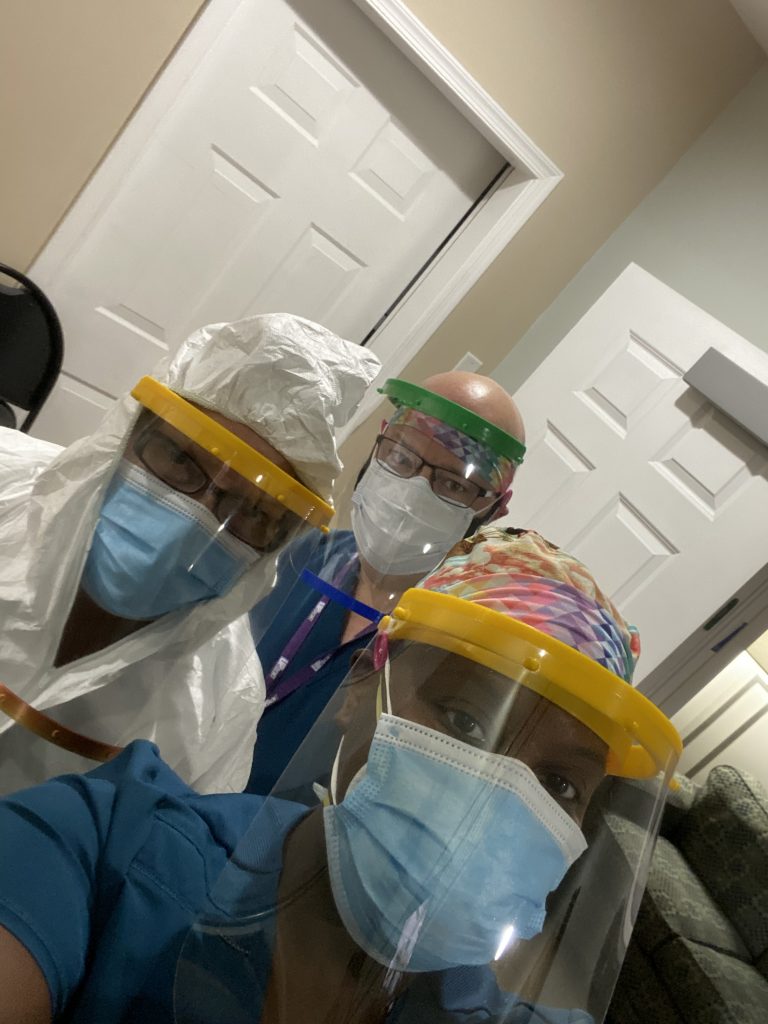 and families. Our nurse practitioner not only treated the patients, he found the time to sit with the families to counsel them AND made sure that our team had something to eat for lunch that day. Another RN provided spiritual support to me when she stated, "God is giving us this opportunity  to make a space in the midst of the COVID-19 crisis to allow families to be together and say goodbye, which is His gift to us."
"God is giving us this opportunity  to make a space in the midst of the COVID-19 crisis to allow families to be together and say goodbye, which is His gift to us."
Together as a team in the Inpatient Care Centers, we always strive to make a difference in the lives of our patients and their families. Today, we as a team are stronger than ever as we join forces to support each other in order to provide excellent care to those most vulnerable at the end of life while at the same time comforting their loved ones as we hold on to hope and each other.
We are very fortunate to have professionals with such heart who not only care for patients and their families but as you can see care for each other even more so during a pandemic.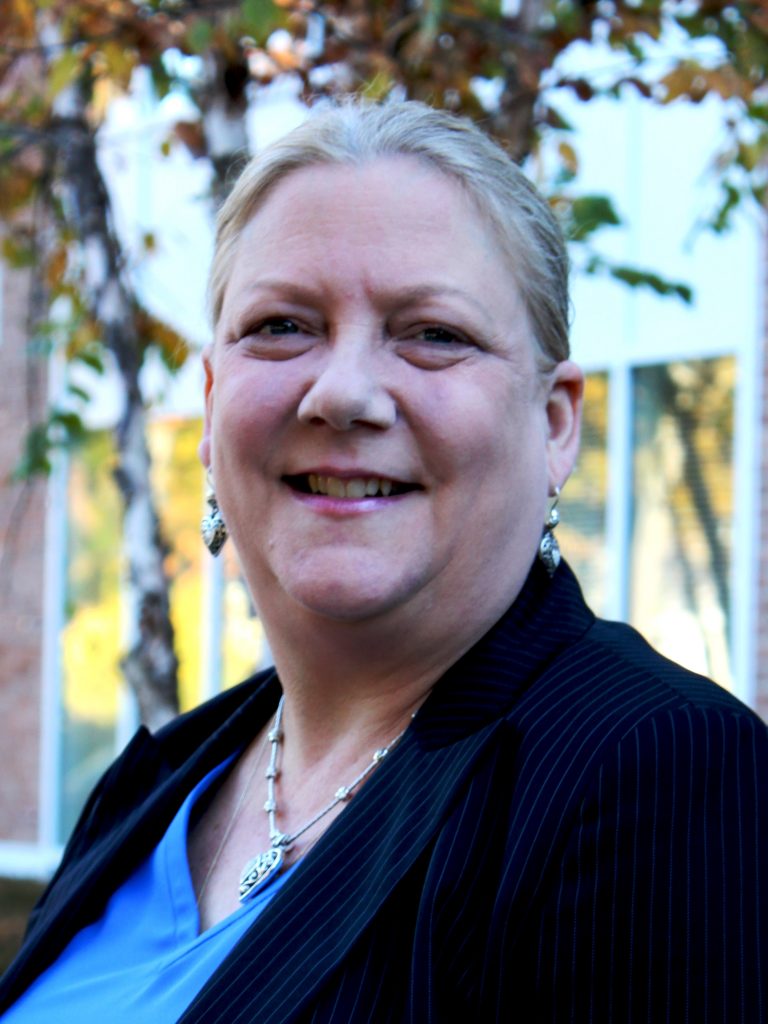 Sharon and her team have shown us tremendous strength and perseverance every day of the pandemic.
Thank you, Sharon and our team members at the Inpatient Care Centers!
#MDStrong #HospiceHeroes #HealthcareHeroes #Inthistogether