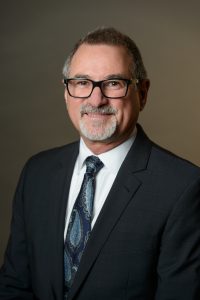 Each of us at Hospice of the Chesapeake is dedicated to easing pain and suffering and bringing as much comfort and peace as possible to others through our mission of caring for life.  It is heartbreaking to see the pain and suffering that racism, suppression and inequality have wrought within our country where every American should be able to experience a sense of safety, belonging and opportunity. From our leaders to those who provide and support care at the bedside, it is in our nature to do everything we can to find ways to heal wounds and alleviate suffering.
Yet, we all know that pain and, in particular suffering, lives deep within and only rarely can be resolved with one simple intervention. When pain is existential, or spiritual in nature, increasing medication dose alone will not touch it. When one of our patients or family members does not know if, or from where, their next meal might come it is impossible for them to focus on the other realities that serious illness and even death are manifesting in their lives.
As we live in these unprecedented times when the realities of fear, injustice, oppression and division cannot be ignored, we are all challenged to accept the responsibility of finding meaningful ways to make a difference for all those whose lives are directly impacted by racist mindsets, words and actions. We need to do something to change the reality for the young black man who is persistently fearful of being racially profiled for—well, just about anything or the black females who are met with force, brutality, and even death due to racial bias. As well for the immuno-compromised person fearful of leaving home again because she has been ridiculed and even threatened for wearing a mask to increase her safety.  We need to actively address the issues before us of inequality and injustice in the healthcare, education and criminal justice systems.
Our current societal relationships are causing pain and suffering. The legitimate hurt and anger that result from it, calls forth a commitment on our part to finding a way together to touch the pain that lay beneath the wound—it is what we do.
We are committed to working with the communities we serve to identify and act upon what will truly make a difference in the lives of those who experience injustice and abuse every day. An example of this injustice is the disproportionate mortality that has been suffered by African American, Native American and Latino communities due to COVID-19.  We do not have the answers.  We will continue to commit our organization to collaborating with all who know how to bring real comfort, peace and healing to others to make a difference for the communities we serve and our country.
If we have learned anything from this pandemic and this social justice outcry, it is that we must rely on each other not only during a crisis but each and every day as well.