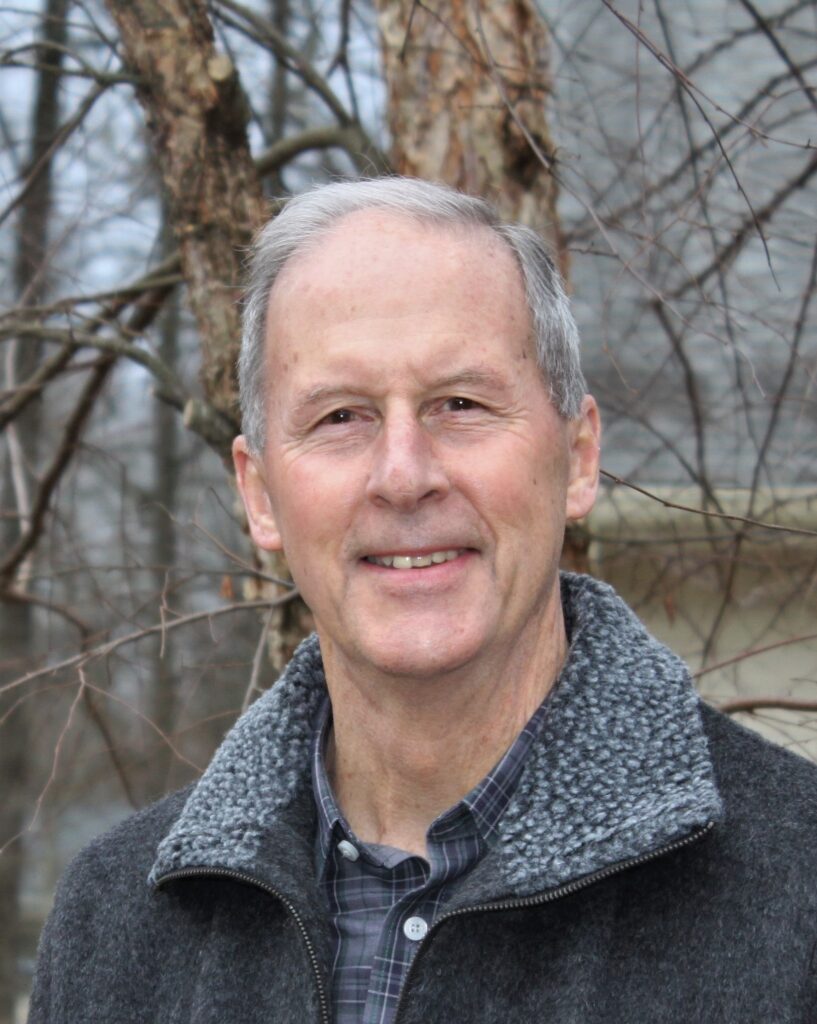 Bob Moseley had a decision to make in 2020. After 22 years of active duty in the Navy and then 13 years as a federal government civilian, he had worked enough to enjoy retirement.
In recent years, he had worked helping homeless veterans and was a teacher at a religious school while earning a degree in pastoral care, and really enjoyed the work as it was so meaningful. Also factoring in the decision was the desire to move out of Maine and head further south to live near his children and grandchildren.
When he decided he would continue working, he was moved to consider working in a hospice environment, having had a positive experience with hospice care when his mother died. He saw the position for Volunteer Services Manager at Hospice of the Chesapeake, applied, and in June, he and his wife Diane packed up their Yorkie Winston and moved to Annapolis, coming full circle in a sense as this Navy couple now lives in U. S. Naval Academy housing.
In his role as Volunteer Services Manager, Bob leads the organization's volunteer coordinators in Anne Arundel, Charles and Prince George's counties. He also heads up our We Honor Veterans program, now in its 11th year of serving the needs of Veteran patients, their families and the community.
As a Navy veteran and as one who served veterans, Moseley is impressed with our program. "As it stands, it's great," he said, noting that in December, the national We Honor Veterans program renewed our status as a Level 5 partner for the second time. We are one of only 5 in the Delmarva region.
Of course, like so many of our volunteer programs, much of our veteran outreach has been stalled due to COVID-19 restrictions. This includes our Vet-to-Vet Volunteer program and in-person events such as Welcome Home Vietnam Veterans Day, Veterans Day and the Tribute Wall unveiling.
In some ways, that has provided the team with a grace  period to expand on its programs with Hospice of Charles County. He is excited about building on the We Honor Veterans program and is working with Volunteer Coordinator Heather Grierson who is organizing the program for team members, patients and families in Charles County.
"There are probably things that people can do that would make them more money. But that doesn't matter. It's being able to get involved with something that really helps people that matters."
Through the last 10 months of COVID-19 restrictions, he is proud that our organization was able to complete more than 250 Honor Salutes in 2020, even if the majority were virtual. "Really, what I would like to see is to get back to a place where we can do this in person, both for the veteran and the volunteers who are performing the salute. It is very positive and meaningful, and they are pretty inspirational," Bob said.
He also intends to perform salutes himself, "I think I can still fit into my uniform."
While we are still working virtually, Bob has been organizing small online group meetings with his team and the volunteer corps. He also is planning on personally calling and contacting as many volunteers as he can. "Just to say 'Hi! How are you?' "
Since joining the team, he said he is impressed every day by the sense of service the volunteers and his  team demonstrate. "I am really glad that I made the decision. I've been welcomed and supported by everyone," Bob said.
"There are probably things that people can do that would make them more money. But that doesn't matter. It's being able to get involved with something that really helps people that matters."