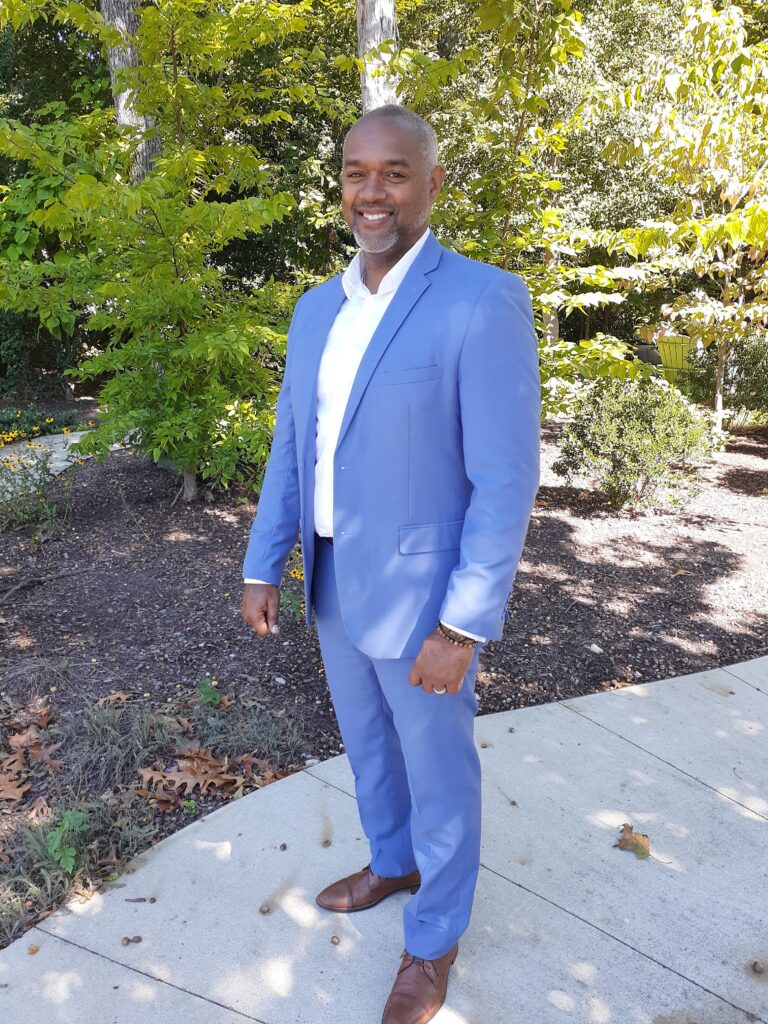 In this Team Spotlight, you get to meet our Director of Strategic Development Perry Limes, who started with our nonprofit organization in November 2020.
We recognize that the success of caring for our community only comes from the richness of the care provided by our team members. We enjoy learning more about those who are part of the Hospice of the Chesapeake family.
We are excited to spotlight employees who have long served our patients and families, employees who have just recently joined our team and those who have roles that might be hidden from our everyday view.
And with that said, here are Perry's answers to a few of our questions.
What's your favorite part about working at Hospice of the Chesapeake?
"Working with a phenomenal team that wants to work with the patients and families that need us. My team is very passionate about their work and being able to work with people like them is pretty cool! At the end of the day, we can go much further when we do things together, collaboration is key."
What's something you wish more people knew about your job?
"I wish more people knew truly how many people still do not understand hospice and the work it takes to get referral sources and the community to understand the benefits of hospice."
How has COVID-19 impacted you?
"Professionally, what we do in business development is a field-based, so it's been very challenging to get face-to-face with the community and our referral sources because of lockdowns and COVID-19 restrictions. We've been able to adapt and switch to a virtual model, but you can't replace face-to-face interaction."
What are you most proud of in your career and life?
In my personal life I am most proud of being a father. In my professional life I'm most proud of being able to positively impact people when it comes to their wellbeing.
We would like to thank Perry for his dedication to our patients and families and for supporting all that we do each and every day to care for our community. If you're interested in joining our team, please visit hospicechesapeake.org/careers.