Chesapeake Life Center invites the community to the 16th annual Emily Schindler Memorial Lecture, "Trauma-Informed Care Throughout the Lifespan," presented by Joanna J. Frankel, MSW, LCSW-C. The lecture will be held from 9 a.m. to 12:15 p.m. Wednesday, Sept. 28, at Owen Brown Interfaith Center, 7246 Cradlerock Way, Columbia, Maryland.
Trauma impacts every area of functioning, including physical, mental, behavioral, and social. Trauma-informed care means treating the whole person while understanding the traumatic experiences they have encountered from birth to the present time. This innovative seminar will allow the participants to view trauma throughout the lifespan and help them understand why learning about the child that came before the older adult is essential.
In this workshop, Frankel will explain the role of trauma assessments and the impact trauma at a young age can have on an older adult. Frankel also will identify the symptoms and diagnoses that manifest from trauma and demonstrate a plan of care that can minimize re-traumatization.
This annual lecture was created in 2005 through a gift to the Schindler family from the Saint Agnes Cancer Center. Emily Schindler was an 18-year-old freshman at Frostburg State University and a member of the SPY swim team in Severna Park, Maryland, when she was tragically killed in a car accident in 2004.
Registration begins at 8:30 a.m. and a light breakfast will be provided. Maryland Board social workers can earn three Category 1 continuing education credits and Maryland counselors and therapists can earn three Category A continuing education credits. Pre-registration is required and can be completed at https://education.hospicechesapeake.org/item/2022-schindler. The cost is $40. For details, call 888-501-7077 or email griefinfo@hospicechesapeake.org.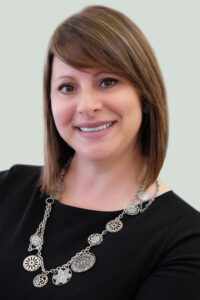 About the presenter:
Joanna J. Frankel, MSW, LCSW-C is a consultant specializing in the field of aging and the education of healthcare professionals. With over twenty years of experience, Joanna provides consultation services in nursing homes and other social services departments to maintain compliance and leads interactive and engaging continuing education courses for the healthcare field. She is a passionate and engaging speaker for continuing education courses, demonstrating
success working with students. Joanna also provides guidance and support to individuals and families who are working through senior life transitions. She is an active member of Speak-Easy Howard County on The Conversation Project which is dedicated to helping people talk about their wishes for end-of-life care and has supported fundraising for the Alzheimer's Association.
###
Chesapeake Life Center, a program service of Hospice of the Chesapeake, serves hospice family members and the community with bereavement services and activities designed to enhance the quality of life for those grieving the loss of a loved one. Chesapeake Life Center is authorized by the Board of Social Work Examiners in Maryland to sponsor social work continuing education learning activities and maintains full responsibility for this program. This training qualifies for Category 1 continuing education units. The Maryland Board of Professional Counselors & Therapists certifies that this program meets the criteria for 3.0 credit hours of Category A continuing education for Counselors and Therapists in Maryland.