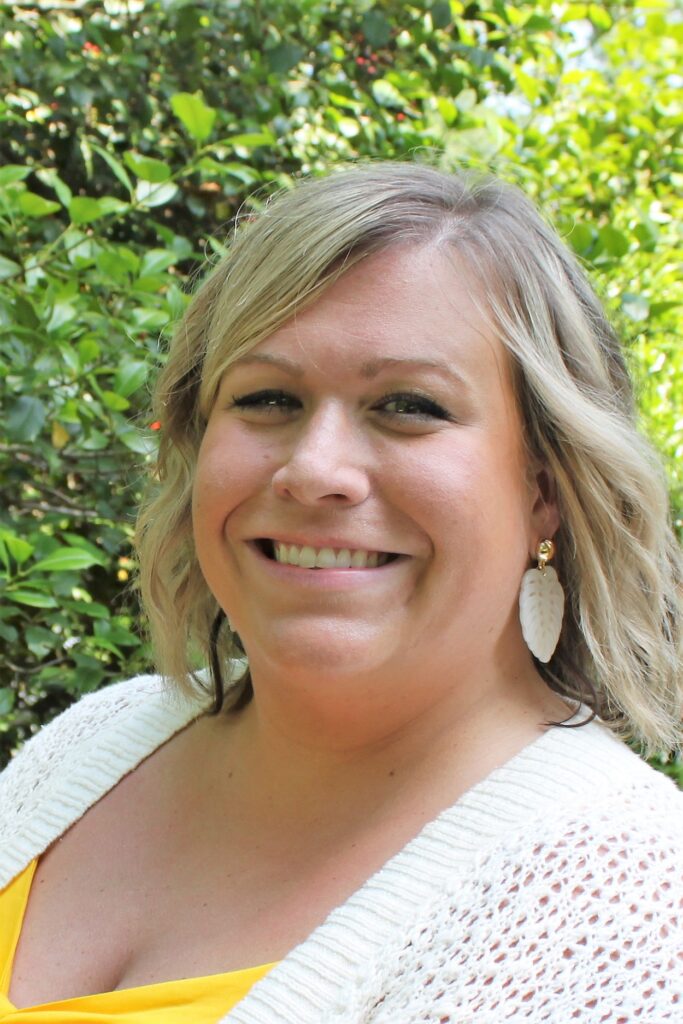 The Beach Boys and a retired schoolteacher are a good introduction to Alena Dailey. She is our Volunteer Team's integrative arts manager.
Before joining us in June, Dailey was director of wellness and engagement at a local senior living community.
 One day, a resident with dementia came into her office.
The resident was in a "back in time" moment, talking about her days as a teacher as if they weren't in the past. She talked about her students and she said she was upset by colleagues for not listening to her
. Dailey invited her to stay in the office and turned on music from the 1960s. When the Beach Boys came on, the resident started singing. She became calm and at peace. "Therapy can be when you
just
let something happen," Dailey said.
Dailey has connected hundreds of memory care, independent and assisted-living residents with touch, music, art and pet therapies
.
But one of her most impactful integrative arts experiences comes from caring for her grandmother. While her grandmother was on hospice care, she
noticed how she would light up when the chaplain sang with her. She beamed with pride after a volunteer did her hair and make-up. Dailey carries those moments into her work.
"Therapy can be when you

just

let something happen"

Alena Dailey
She also brings her experience and education with degrees in psychology and gerontology and is dementia-certified
.
She
is excited
to be reinvigorating our integrative arts and therapeutic music programs and looking forward to teaching volunteers and helping patients
.
"A lot of people forget patients still need human touch," Dailey said. "Caring for patients is critical but don't forget that they love Elvis."
Do you have a healing gift to offer our patients? Are you a musician, a practitioner of reiki, or someone with therapy pets? Become a volunteer! For details, click here, email joinus@hospicechesapeake.org or call 443-837-1508.