Vice President of Care Continuum
Hospice of the Chesapeake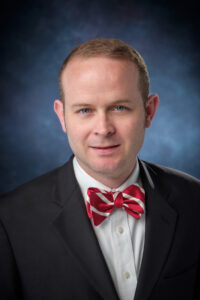 Brian Berger, LICSW, APHSW-C currently serves as the Vice President of Care Continuum accepting this role in December 2022.  Brian is responsible for the overall administration of our care continuum which includes intake, admissions, supportive care, and grief care.  He leads a very diverse team of hospice professionals who provide access to care for all those who need support.  Brian's focus will be on creating innovative models to strategically prepare Hospice of the Chesapeake for the changing healthcare industry.
Brian has spent the past 18 years working in hospice and palliative care driven by a passion for high quality, innovative and compassionate care for all with serious advanced illness.  First volunteering for a hospice in Chicago, Brian began his career as a bereavement counselor and field social worker.  Following he has worked in various leadership roles at non-profit hospices in Chicago and most recently, Rhode Island.  He has led counseling service departments, clinical development teams and hospice admissions and intake departments.
Before Hospice of the Chesapeake, Brian was a leadership team member at HopeHealth in Rhode Island where he served as the Vice President of Access.  He was responsible for access and care navigation for a combined hospice and home health ADC of 1400.
Brian received a bachelor's degree in psychology at Truman State University in Missouri and his master's in social work from Loyola University Chicago. In addition, he has received two Post-Graduate Certificates in Non-Profit Management and Project Management.   Brian is a certified hospice and palliative care social worker having received his certification through Social Work Hospice and Palliative Care Network.