Director of Clinical Services
Hospice of the Chesapeake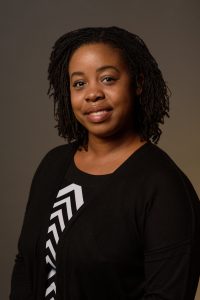 Jasmine Crew currently serves as the Director of Clinical Services for Hospice of the Chesapeake.  She joined the organization in March 2018.
Crew will lead a team of hospice professionals including RN case managers, social workers, chaplains and certified nursing assistants that focus on all aspects of hospice care for patients and families including care for pediatric patients and their loved ones.  Crew will also focus on community outreach and healthcare partnerships in the Prince George's County area to further strengthen Hospice of the Chesapeake's community impact.
Crew previous held clinical operations roles most recently Vitas Healthcare as well as Professional Healthcare Resources, and as a field team member with Seasons Hospice beginning in 2005.
Crew holds a Bachelor of Science in Nursing from Copping State University and is a registered nurse.