Director of Human Resources
Hospice of the Chesapeake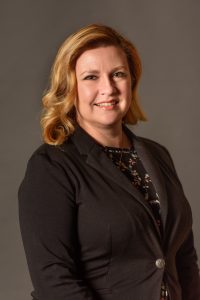 Jennifer Fisher currently serves as the Director of Human Resources at Hospice of the Chesapeake.  Fisher joined Hospice of the Chesapeake in November 2017.
Fisher leads a team of human resource professionals who focus on recruitment, orientation and onboarding, employee relations, and engagement throughout the organization as well as the day-to-day activities of benefits administration, performance management and workforce development.
Prior to joining the Hospice of the Chesapeake leadership team, Fisher previously held human resource positions of increasing responsibility with Daikin Applied Americas, Inc. headquartered in Minneapolis, MN; Kindred Healthcare, Rehabcare Division; and RehabCare Group.
Fisher holds a Bachelor of Arts degree in Interdisciplinary Psychology and Sociology from Loyola University Maryland in Baltimore, MD; holds a Professional in Human Resources certification and is a member of the Society for Human Resources Management.