Vice President of Hospice Operations
Hospice of the Chesapeake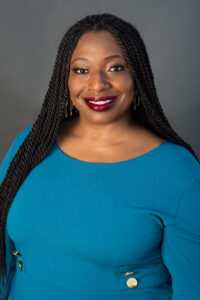 Kristin Williams, BSN, RN, currently serves as the Vice President of Hospice Operations accepting this role in December 2022. She is responsible for the overall administration of hospice clinical services in the communities we serve. In her role, she provides visioning, organizational leadership, and strategic direction ensuring the highest quality hospice care is delivered across the continuum.  As well she is responsible for clinical budget administration with a focus on cost-effective utilization of resources and vendor contracts.  Kristin leads a diverse team of hospice professionals that provide all aspects of hospice care to the community including nurses, social workers, chaplains, and certified nursing assistants.
She joined Hospice of the Chesapeake in October 2020 as Director of Clinical Services and has more than 14 years of nursing experience.  Starting her career as a registered nurse in Pennsylvania, it wasn't long before Kristin was taking on positions of increasing leadership, including roles as a Clinical Nurse Manager for the Armed Forces Retirement Home; Director of Nursing for Hospice of Charles County; Clinical Manager for Capital Caring and Clinical Administrator for VMT Home Health.
Kristin holds a Bachelor of Science in Nursing from Mount Aloysius College and is a registered nurse.