Director of Volunteer Services
Hospice of the Chesapeake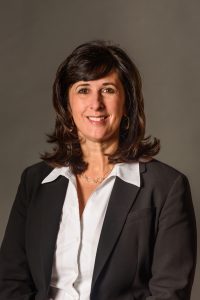 Mary Jermann currently serves as the Director of Volunteer Services.  Jermann joined Hospice of the Chesapeake in July 2017.
Jermann leads a team that is focused on the recruitment, training and engagement of over 300 volunteers. These volunteers serve in many different capacities – from direct patient care that includes caregiver support, healing arts and grief support, to outreach, administrative and event assistance.
Jermann has nearly three decades of corporate experience, including her role as a Vice President at T. Rowe Price and the Director of Operations at Kinloch & Associates.  She also has considerable nonprofit experience, both as a licensed consultant for Maryland Nonprofits Standards of Excellence and as an active volunteer for several local charities.   All of this was funneled into her own business, MJJ Communications & Coaching which she founded in 2009, choosing to focus on serving nonprofits that offer elderly and caregiver support.
Jermann holds a Bachelor of Science from University of Maryland and is a certified Life Coach by the Martha Beck Institute.