Director of Strategic Partnerships and Business Development
Hospice of the Chesapeake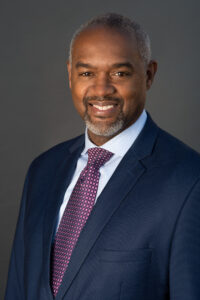 Perry Limes currently serves as the Director of Strategic Partnerships and Business Development at Hospice of the Chesapeake. Limes joined Hospice of the Chesapeake in October 2020.
Limes leads a team of professionals that focus on all aspects of the organization's business development, marketing, and referral outreach. Limes has significant experience in leadership, business development and strategic partnerships throughout multiple healthcare sectors.
Prior to joining the Hospice of the Chesapeake leadership team, Limes previously was the Director of Business Development for Seasons Hospice and Palliative Care headquartered in Rosemont, Illinois. As well, he served as the Vice President of Business Development and Pulmonary Services with NMS Healthcare in Hyattsville, MD.
Limes holds a Bachelor of Science degree in Health Science and a Master of Science degree in Healthcare Management from Touro University International. Limes served in the United States Army with a focus on respiratory therapy and leadership.