Director of Nursing & Clinical Advocacy
Hospice of the Chesapeake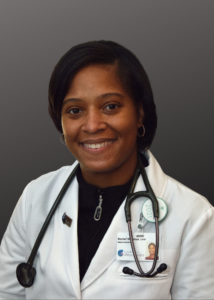 Dr. Rachel Sherman joined Hospice of the Chesapeake in September 2020 and currently serves as Director of Nursing & Clinical Advocacy.
Dr. Sherman previously served as the Director of Medical Services at Hospice of the Chesapeake as well as a Supportive Care Nurse Practitioner.  Prior to joining Hospice of the Chesapeake, Dr. Sherman launched her own primary care practice, Maryland Concierge Primary Care as well supported Palliative Medicine of Southern Maryland, Optum-United Healthcare, GWU Medical Faculty Associates, Sibley Memorial Hospital, Hospice of Charles County, and George Washington University Hospital in a variety of patient care roles over the last ten years.
As Director of Nursing & Clinical Advocacy, Dr. Sherman provides nursing discipline guidance to Hospice of the Chesapeake's 200+ team members under the nursing umbrella including RNs, LPNs, and CNAs while simultaneously advocating externally for the evolution of advance illness care in the community. Dr. Sherman will seek to create new partnerships with community healthcare organizations and to further strengthen the support the organization currently provides to those who need supportive and hospice care. Appreciating that the landscape of nursing and hospice and palliative care are ever-changing, Dr. Sherman will make nursing innovation a priority in her new role.
In addition to her clinical care, Dr. Sherman is a strong community advocate for the underserved communities in Maryland as well is the co-founder of We the People of PG County – a grassroots organization with a mission to address discriminative and substandard business practices in Prince George's County.
Dr. Sherman earned her Bachelor of Science in Nursing from Trinity Washington University, a Master of Science in Nursing from Chamberlain College of Nursing and her Doctor of Nursing Practice from Frontier Nursing University.