Director of Chesapeake Life Center
Hospice of the Chesapeake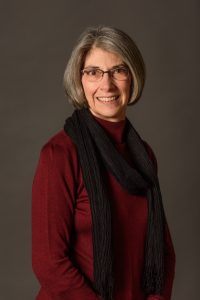 Susan Coale currently serves as the Director of the Chesapeake Life Center.  Coale began her work with Hospice of the Chesapeake as a volunteer in 1990, joining the organization as a bereavement counselor in 2005, moving to Clinical Manager of Bereavement in 2015 and Director of Chesapeake Life Center in 2017.
Coale leads the professionals of Chesapeake Life Center in providing grief support and counseling for families of patients cared for by Hospice of the Chesapeake and other grievers in the community whose loved ones did not receive hospice care.  In addition to the day-to-day activities of counseling services, support groups and community educational programs, Coale's team is also responsible for the planning and carrying out of annual bereavement camps for children and teens. Her team also develops and presents continuing education programs related to grief for local professionals and provides professional consultation when requested.
Coale holds a Bachelor of Arts in social work/sociology from Western Maryland College as well as a Masters in Social Work from University of Maryland's School of Social Work and Community Planning.