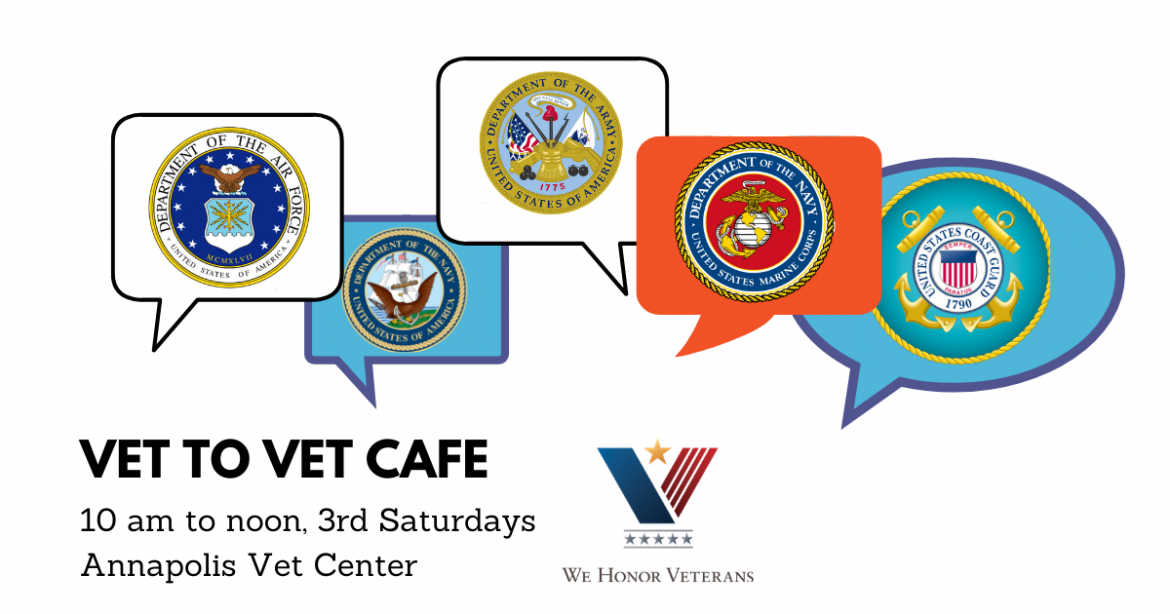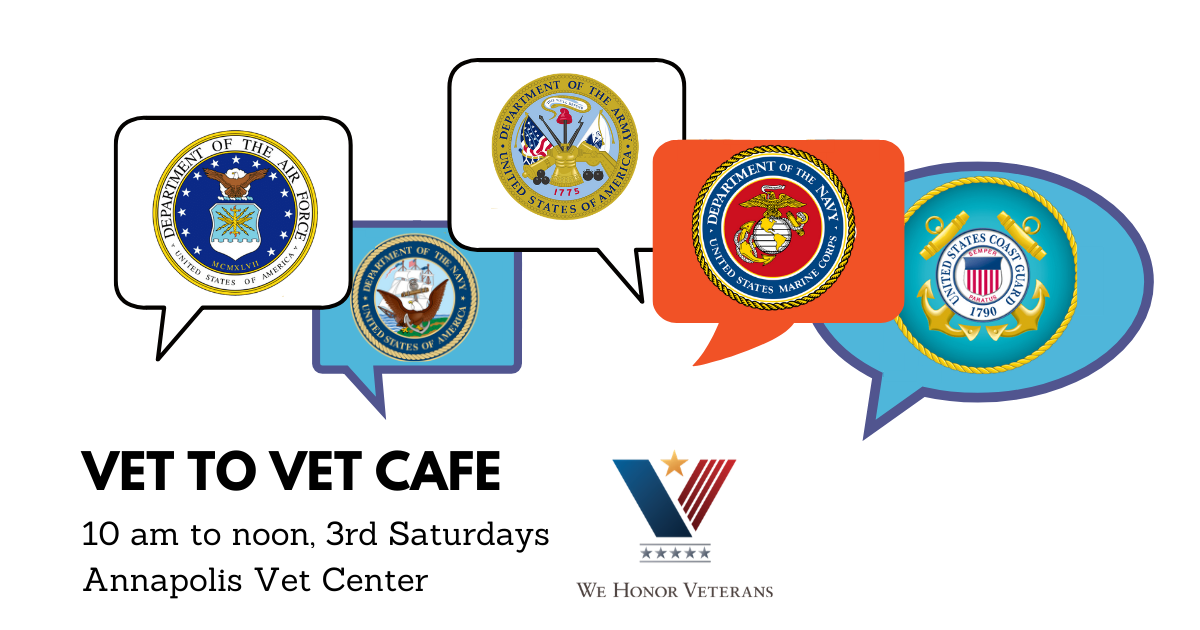 Hospice of the Chesapeake is partnering with the Veterans Health Administration's Annapolis Vet Center to offer a free monthly opportunity for military veterans to socialize with other veterans.
The Vet to Vet Café will be held from 10 a.m. to noon on the third Saturday of each month at the Annapolis Vet Center at 100 Annapolis St. The inaugural gathering will take place on March 21.
All veterans are invited to enjoy the coffee, pastries and the kind of camaraderie that is common among men and women who have served in the military.
The cafes have been growing in popularity, thanks in a large part to the We Honor Veterans program, which was launched by the National Hospice and Palliative Care Organization and the Department of Veterans Affairs launched in 2010 to address the growing need for Veteran-centered care. Hospice of the Chesapeake has been a partner since the program's inception.
For details, call the center at 410-605-7826.