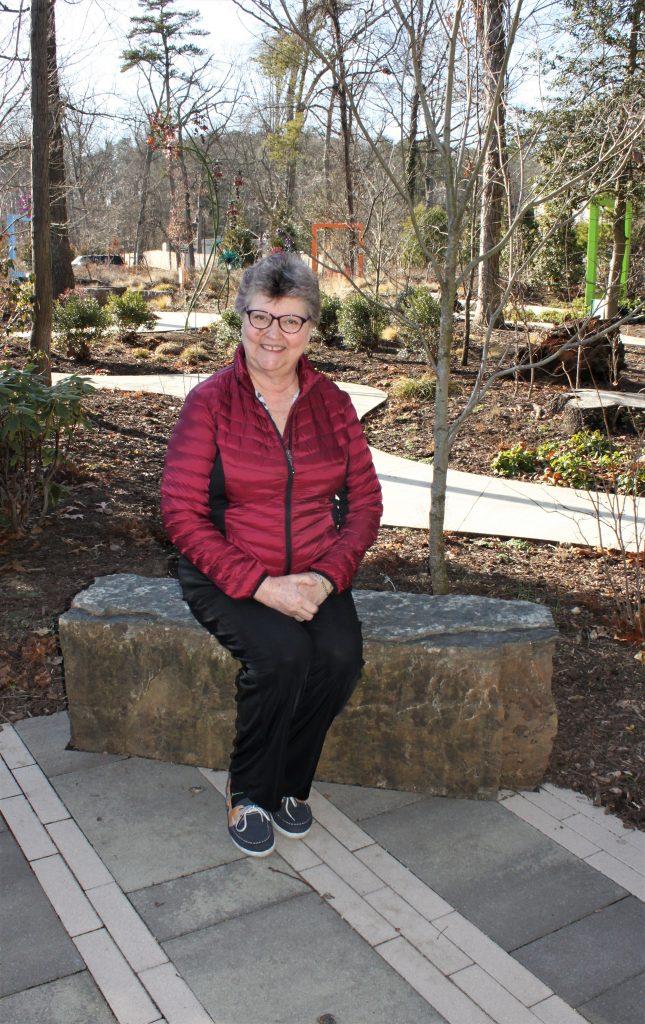 If you look closely at Alice Jo Weaver, you might recognize her from pictures we have shared on brochures, mailings and social media. Is that Mrs. Claus?
Weaver is a bit of a celebrity to our pediatric families and team who know her as the First Lady of the North Pole when she dons the iconic red dress to help deliver gifts donated to our Chesapeake Kids families. It's a joyful role she loves to play, but only a very small portion of what she has done for our families and teams.
The Glen Burnie woman started as a volunteer in 2012 at the Mandrin Inpatient Care Center after retiring from her job as an office manager for an elevator company. She helped with clerical tasks, and even worked part-time in the position while still volunteering. But she had become interested in the healing arts, something she could not offer patients while she was on the clock. She stopped working part time as an employee and focused on volunteering.
A reiki master who also practices aromatherapy and Comfort Touch, she served as a patient care and vigil volunteer. Then, she acquired the Mrs. Claus costume so that she could play the jolly man's wife for a friend's daughter's party. When she learned about our Holiday Giving project, she offered to suit up. That is also how she got interested in volunteering for the children. "These babies and their families, they need everything we can give them," she said. "This is where I need to be."
"You belong to them and they belong to you. They are all angels."
She and her husband Chuck have two grown children – a son and a daughter. Their son was born with serious health problems, and she thinks that's what helps her to understand the needs of the families she serves. Weaver is honored that the parents trust her to care for their children so they can do the things we all take for granted, like yard work, dishes or taking a shower. "It's so important to have as normal a home life as you can. They can depend on that time I spend with them to do whatever they need."
When the young patient dies, it is a huge loss for Weaver, too. She is wise enough to take time to care for herself and may step away from volunteering for a short time to regain that balance. Through the journey as volunteer and griever, she seeks support from her husband and her church community. "I have a huge faith. I speak with God through all of it," she said.
Weaver is rewarded by getting to love on a family and a child who face daily struggles. "Connecting with that baby. Singing with him and looking in his eyes. Boy, when we make that connection!" Then she knows she is part of this family. "You belong to them and they belong to you. They are all angels."