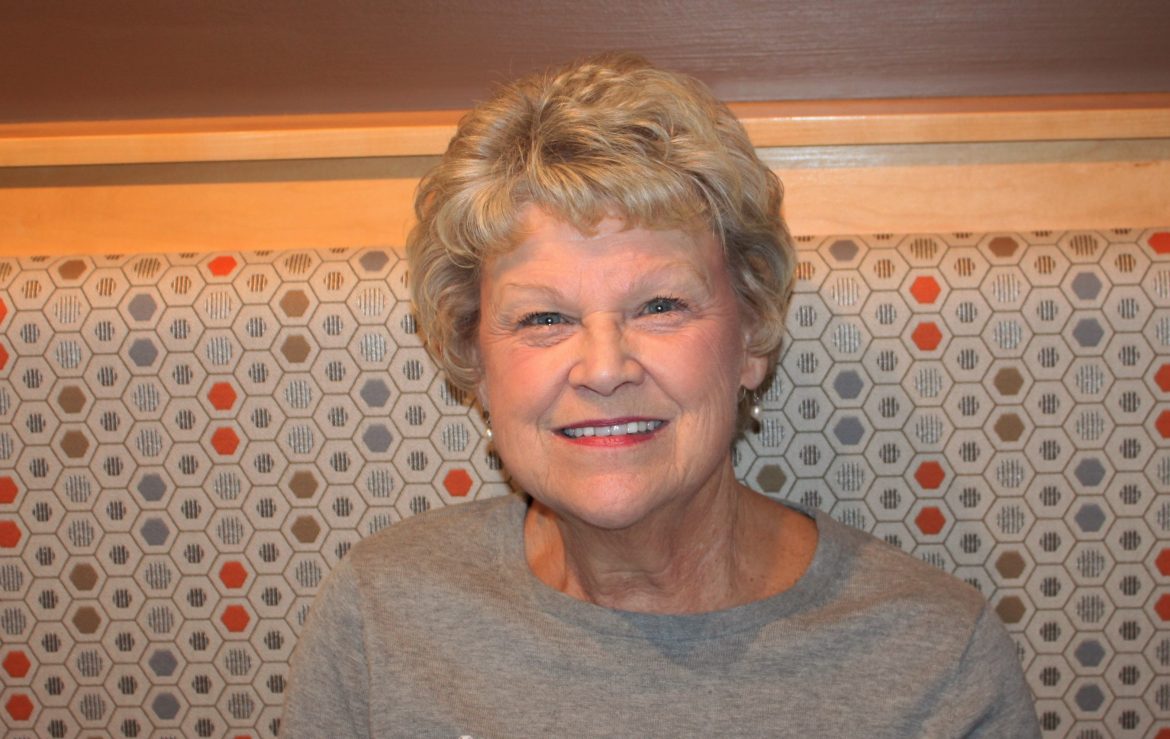 In a one-hour conversation over coffee, Dianne Doolan used the word "joy" at least five times as she talked about her experience as a volunteer with Hospice of the Chesapeake.
She talked about finding joy in the companionship she has fostered with patients in her six years as a patient care volunteer. Three years ago, she said she found her real joy as an integrative arts volunteer in the calm and peace she can provide as a Comfort Touch practitioner. She said she was a joyful witness to the empathy her 6- to 8-year-old Camp Nabi charges had for one another in the brief but powerful experience of our children's grief camps.
There is little more that an organization can hope for in its volunteers, especially when someone like Dianne boomerangs that joy right back to the patients and families she serves.
Volunteer Services Coordinator Renate Little said she is very confident when Dianne is part of a patient care plan because she is clearly devoted to these patients. "I often share her progress notes with the team because they are so inspiring, hearing about her interactions with her patients," Renate said.
"We are so alive until the last moments. That is huge for me."
Dianne's experience began six years ago when she was assigned to provide companionship to a 100-year-old woman. It was an assignment that she faithfully and lovingly continued for nearly two years. It also was the beginning of realizing new facets of herself. She always knew she was a hands-on people person. It wasn't until she added Comfort Touch to her volunteer tool belt that she saw how perfectly it fit with how she connects with people. "This is right up my alley," she said.
An ALS patient she saw for nearly two years said that though his muscles were shot, his nerves were just fine after her first visit. Another man was amazed that she was able to lull him to sleep. One patient said Dianne was the first person to ever rub his feet.
"I've learned so much about myself," she said. "It was wonderful to discover I'm a very calming presence. I seem to know what to do in a situation. I can intuit what to do next."
The refrain, "hospice is a gift," is something we hear from most of our volunteers, and Dianne shared that sentiment. Most profound, however was this statement: "We are so alive until the last moments. That is huge for me," she said. "I just look at these people, and there is just love."
Dianne lives in Davidsonville with her husband Ken. The Doolans have been married for 53 years and have two children and two grandchildren.