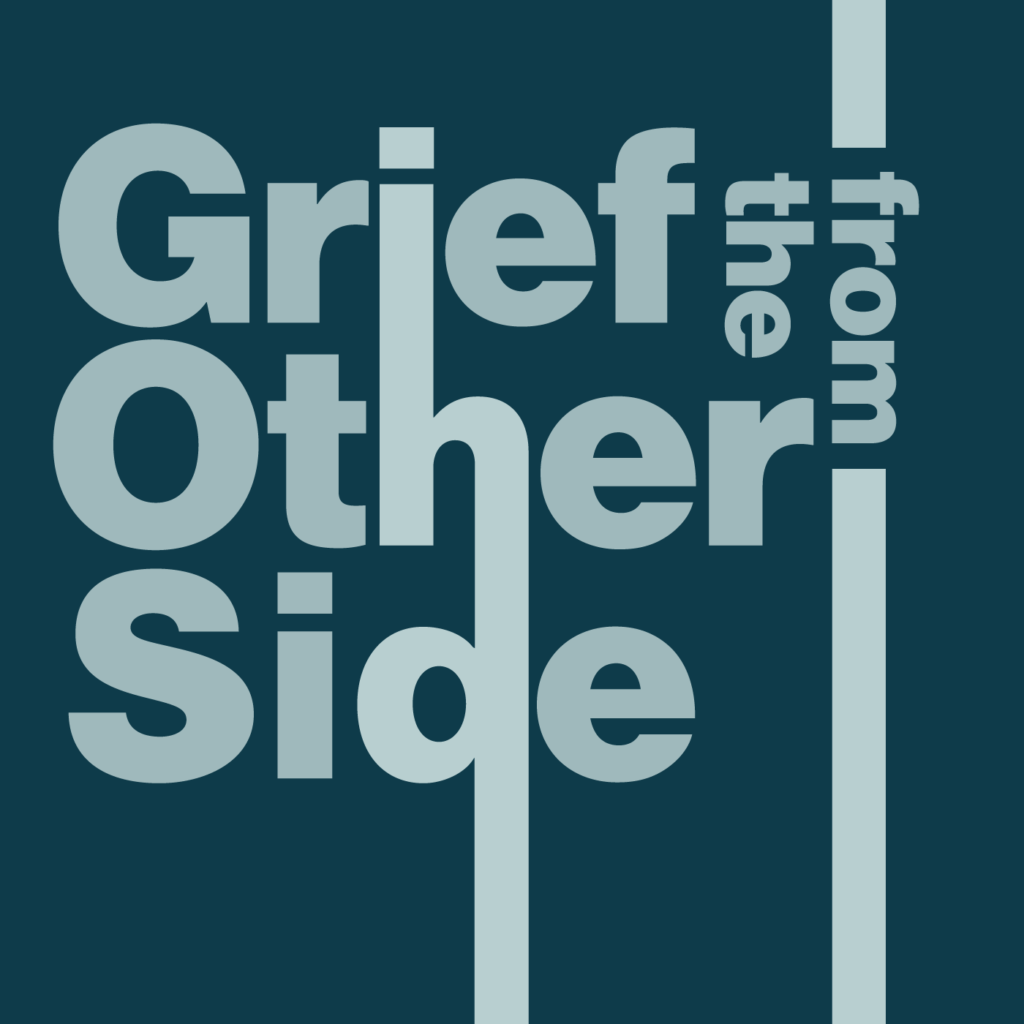 In the second season of Grief from the Other Side, we share stories of loss and purpose with Avis, Stewart and Karen, members of the Hospice of the Chesapeake Clinical Team. This preview features Amy Stapleton, Manager for Bereavement Services, and Tammy Turner, Community Education Manager, discussing the next series of interviews. You'll get an introduction about the work each team member does and a bit of background on how they approach their roles. Each episode of the new season will include their own personal stories of loss, why they are working in hospice care, and how they continue to work in an environment that deals daily with death, loss, and grief.
Speaker 1:
Grief from the Other Side. Where the bereavement experts at Chesapeake Life Center talk about living with loss and sharing stories of hope and resilience.
Amy Stapleton:
Hi, I'm Amy Stapleton, Manager of Bereavement Services at Hospice of the Chesapeake and the Chesapeake Life Center. And I am here joined today by my colleague Tammy Turner.
Tammy Turner:
Hi, I'm Tammy Turner. I'm the Community Education Manager for Hospice of the Chesapeake and we are doing our podcast this season with fellow staff members. So, talking about sort of the folks that work here and their experiences, their personal stories and looking from the inside and sharing out. So, Amy, what's your thought for the couple of folks that we've talked to so far? What's been your impression?
Amy Stapleton:
I'm so inspired and honored to walk and work alongside of such amazing people. That's what I got from sharing and spending this time with our colleagues. I know and believe in what we do as an organization and the care that we offer to patients and families, but when you hear their stories and the why behind what each person does, what they bring, how they show up for our families and how they have served so faithfully, for so long, I'm inspired by it.
Tammy Turner:
Yeah, I agree. "Inspiration" is totally the right word and just blown away by the commitment and the … This common thread is this feeling of purpose and this feeling of you've been called to this work, and you feel honored by that.
Amy Stapleton:
And I have to believe Tammy, that shows up again, in the care that we bring to each person. Let's start with Avis. Avis is someone who's been a part of hospice for a long time. She began her work as a CNA, as a certified nursing assistant. And so at the bedside, doing the very basic life skills for and with our patients. And now she's served in so many different departments and brings her skills and expertise and wisdom to her work in our palliative care.
Tammy Turner:
Yeah. So she's working in the Chesapeake Supportive Care Department, that part of Hospice of the Chesapeake. And she is so passionate about sharing that information with people, about making sure people are educated and informed and empowered to use services way before they might even know that they need them. At that beginning part of getting that devastating, really hard information about having a life-limiting illness. That's when she's fired up about telling people about that service.
Amy Stapleton:
And I love it that she talks about, it starts at home. Right? It starts with your own family. So I just have this image of her Thanksgiving dinner saying, "Okay, we're all going to talk about this now."
Tammy Turner:
Yeah. I agree.
Amy Stapleton:
So yeah, I think you'll hear people will hear in her story, not only her passion, her purpose, but her deep commitment to making sure that people have choices, especially at the end of life.
Tammy Turner:
Yeah. Agreed. And then we spoke with Stewart who is a chaplain for Hospice of the Chesapeake. And your conversation with him, that was really interesting too.
Amy Stapleton:
Stewart has such a grounding presence and the way that he is able to just enter into the space with anyone. I loved when he was talking about meeting people where they are. He walks into that room and he sees that person and he invites them into the fullness of conversation about their life, about their family, about their fears, without judgment, without any even expectations, but just being able to be there with them. To really listen with mind, body, spirit. Stewart, he just … I don't know. He has a way of being that just shows up right.
Tammy Turner:
Right. And calming, and this just very gentle presence. And I think from talking with him, there's some sort of expectation or misunderstanding sometimes about the role of a chaplain. And he does such a great job showing folks what a chaplain really is, and what their purpose is and how they can be there for support for everyone. So I think everybody's going to really enjoy hearing from Stewart.
Tammy Turner:
And then we have discussion with Karen who is a hospice nurse. So that also was very enlightening.
Amy Stapleton:
Yeah. She clearly feels called to do this work, and also brings and weaves into her story, her own personal experience of loss. And some of the things that she says to patients and families that she herself has said to her herself. And I really appreciated, especially how Karen talked about the challenges of being a nurse during COVID. And the limitations of being able to do what she feels most called to do, and yet finding new ways to do them.
Tammy Turner:
And she's been a hospice nurse for a long time as well. So over 20 years, I believe she said. So she's seen a lot. There's been a lot of changes, things. And, I'm with you. The impact that COVID has had, specifically, on the care that she's able to give was really interesting to listen to.
Amy Stapleton:
Well, I hope our listeners find this helpful and find also ways their own stories weave together with the stories of our staff. Without fail, I want to just say that we all have a story. And sometimes it's in listening to one another's stories that we find a new source of hope, or a new source of information or permission or grace. That no one really comes to this work without having a story behind it.
Tammy Turner:
Agreed.
Amy Stapleton:
And I'm just grateful that we were able to spend a little time with our colleagues and talk about their stories and their work.
Tammy Turner:
Yeah. And get inspired.
Amy Stapleton:
Yeah.
Tammy Turner:
Thanks Amy.
Amy Stapleton:
Take care.
Speaker 1:
Grief from the Other Side podcast is made possible thanks to the generous support from the John and Cathy Belcher Institute. For more information on grief and loss services, visit chesapeakelifecenter.org, or call (888) 501-7077.