2022 Gala
Saturday, April 9, 2022
5:30 pm – 11:00 pm
Hospice of the Chesapeake Foundation's annual Gala is our largest fundraising event of the year. Join us for an elegant, fun-filled evening of dinner, drinks, auctions and dancing to support our vital programs.
New This Year! Online Silent Auction:
The online auction is now live! Click the button below to see all of our auction items and bid. More details about the auction are in the resources section below.
Zachary Jewelers Drawing:
Click here to see the jewelry options and learn more: https://vimeo.com/675580598/348ad67a60
Event Parking option:
Valet and self-parking options are available. See parking map below in resources.
Overnight Accommodations:
Please contact Live! Casino & Hotel Maryland (855) 563-5483 or visit online at https://maryland.livecasinohotel.com/
2022 Gala Committee
Colleen Baldwin
Cathy Belcher
Barbara Bohan
Cheryl Bosler
Jennifer Daly
Gene Deems
Susan Duncan
Holly Frye-Atcherson
Evan Gilligan
Theresa Hussman
Mary Frances Isakov
Marian Kaufman
Janis Kramer
Patty Lillefloren
Tim McDonough
Cary Melnyk
Challie Samaras
Barbara Yannon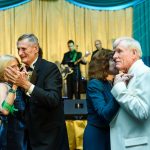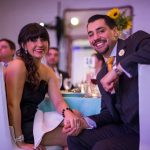 Event Inquiries
Events Coordinator: Lauren Thurston
Phone: 443-837-1531Email: events@hospicechesapeake.org
Resources